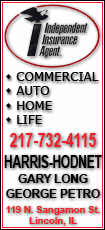 "This is going to provide a tremendous amount of relief," said Illinois Attorney General Lisa Madigan.
Her office and officials from California negotiated the settlement. Nine other states have also joined the settlement, and other states could sign on, said Deborah Hagan, chief of Madigan's Consumer Protection Division.
If all 50 states were to join, the settlement could provide $8.7 billion in relief to 400,000 borrowers, Hagan said.
In California alone, the settlement will offer $3.5 billion in relief. For Illinois, that would translate to $190 million. The total for the 11 states was not immediately available.
The settlement applies to people who obtained their mortgages through Countrywide Financial Corp., which Charlotte, N.C.-based Bank of America purchased in June, at the same time Illinois and California sued the company.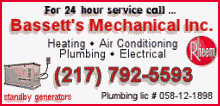 "Countrywide's lending practices turned the American dream into a nightmare for tens of thousands of families by putting them into loans they couldn't understand and ultimately couldn't afford," California Attorney General Jerry Brown Jr. said in a statement Sunday.
The other states joining the settlement are Arizona, Connecticut, Florida, Iowa, Michigan, North Carolina, Ohio, Texas and Washington.
Bank of America will launch the new mortgage aid program in December, said Barbara Desoer, president of Bank of America's mortgage, home equity and insurance services. In a statement, she called it "a comprehensive program that provides more solutions than ever before to assist troubled borrowers and put them back on the path to sustained home ownership."