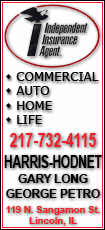 By midday in Europe, light, sweet crude for November delivery was down $4.03 to $89.85 a barrel in electronic trading on the New York Mercantile Exchange. Earlier in the session, the price fell as low as $89.07 a barrel before recovering slightly.
On Friday, the November contract lost 9 cents to close at $93.88 a barrel.
In London, November Brent crude fell $3.64 to $86.61 a barrel on the ICE Futures exchange.
Oil prices have tumbled nearly 40 percent since peaking in July. The Nymex front-month contract last traded this low in early February.
The drop came as world stock markets plunged amid growing investor anxiety that the U.S. bad debt crisis is enveloping Europe. Germany announced Sunday a bailout package totaling euro50 billion ($69 billion) for Hypo Real Estate, the country's second-biggest commercial property lender, part of a scramble by European governments to save failing banks.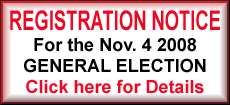 "What happened over the weekend was further evidence of the spread of this financial crisis to Europe," said Victor Shum, an energy analyst with Purvin & Gertz in Singapore. "This deepens the sentiment that we're going to see a more widespread economic slowdown or even recession, and that's no good for oil demand."
Investors shrugged off Friday's approval by the U.S. House of Representatives of a $700 billion bailout package to buy bad mortgage debt, aimed at stabilizing the U.S. financial system.
Oil demand in the world's richest countries had already begun to slow since May, before the worst of the financial turmoil hit the United States last month, Shum said.
"The rescue plan should keep a complete financial meltdown from occurring," Shum said. "But the demand data is not encouraging. In the developed countries it's falling, and that's why we're seeing downward pressure on prices."
In other signs the meltdown is spreading, Belgian Prime Minister Yves Leterme said Sunday that France's BNP Paribas SA had committed to taking a 75-percent stake in Fortis NV.
British treasury chief Alistair Darling said he was ready to take "pretty big steps that we wouldn't take in ordinary times" to help the country weather the credit crunch.