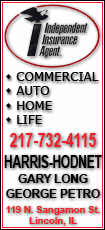 The single wing was less explosive than in the Dolphins' win at New England, but running back Brown took a direct snap 11 times on running plays that netted 49 yards and Miami's second touchdown.
Other formations were also effective -- Chad Pennington threw for 228 yards and Brown ran for 125, while Miami held LaDainian Tomlinson to 35 yards on 12 carries. The Dolphins were nursing a seven-point lead when they stopped Tomlinson for no gain on fourth-and-goal at the 1 in the first minute of the final period.
With back-to-back wins for the first time since November 2006, the Dolphins are 2-2 in the Bill Parcells era, doubling their victory total for all of last season. Defending AFC West champion San Diego fell to 2-3 and remained winless in six visits to Miami since a memorable overtime playoff victory in January 1982.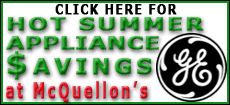 The Chargers came into the game leading the NFL with a scoring average of 34.5 points, but they had a hard time getting the ball away from the Dolphins, who kept it for nearly 37 minutes.
After building a 14-point lead, the Dolphins didn't score in the second half, but they consumed the clock with two long drives, including a 60-yard march that ran out the final 5:55.
Much of the Dolphins' success in the single wing was because of Brown's elusiveness, which was especially evident on their final play of the first half. When they reached the San Diego 5 in the final minute, he took the snap and started up the middle, then hit the brakes and broke out wide. A block by Ricky Williams sprung Brown into the clear, and he scored untouched, grinning as he reached the end zone.
That put Miami up 17-3.
Brown ran from the single wing seven times for 34 yards. Williams went in motion from the wing and took a handoff four times for 15 yards, and once he appeared ready to pass to Pennington before tucking the ball in and keeping it for no gain.
The Dolphins ran out of the single wing four times on their opening possession and drove 44 yards for a field goal. They converted a fourth-and-1 situation to set up their first touchdown, which came on a 17-yard pass from Pennington to Greg Camarillo for a 10-3 lead.