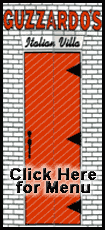 The Eagles (2-3) are dangerously close to having to look ahead to next season. They were the only NFC East team to miss the playoffs in 2007, finishing last for the second time in three years. With Donovan McNabb healthy coming into this season, they were hoping to make a run at the Super Bowl. Instead, they're buried in last place again.
DeSean Jackson had a 68-yard punt return for a score, but the Eagles couldn't generate much on offense. Brian Westbrook, back after missing a game with an ankle injury, had just 84 total yards.
Meanwhile, Portis piled up the yards against the league's best run defense. The Eagles had allowed just 53.8 per game on the ground.
Shaun Suisham kicked three field goals beyond 40 yards, helping the Redskins overcome a 14-0 deficit. Jason Campbell threw for 176 yards and Washington's offense didn't commit a turnover for the fifth straight game.
About the only reason for fans to cheer came at the end of the game, when the Phillies beat the Milwaukee Brewers to advance to the National League championship series.
Portis ran in from the 4 to give the Redskins a 23-14 lead early in the fourth quarter. Washington started the drive at the Eagles 43 after a 28-yard punt return by Randle El and a personal foul penalty on Tank Daniels at the end of the play.
The Eagles went nearly 30 minutes without getting a first down and had four straight three-and-outs until finally putting together a long drive. However, they couldn't punch it in after reaching the 2. Westbrook was stopped for no gain and then lost 3 yards, forcing the Eagles to settle for a 23-yard field goal by David Akers that cut it to 23-17.
Philadelphia had problems at the goal line in a 24-20 loss at Chicago last week. The Bears stopped the Eagles on three straight runs from the 1 late in the fourth quarter to preserve the victory.
Washington took its first lead at 16-14 on Randle El's 18-yard TD pass to Chris Cooley early in the third quarter.
Randle El caught a 16-yard pass on third-and-9 to keep the drive going. Portis followed with a 21-yard run to the Eagles 37. Two plays later, Randle El took an end-around handoff, stopped just shy of the line of scrimmage and tossed a perfect pass to a wide-open Cooley for the score.
It was the first TD allowed by the Eagles at home in four games, dating to last season. A former quarterback at Indiana, Randle El has four career TD passes, including two with the Redskins.