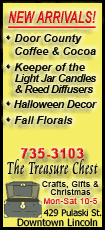 "Throwing six touchdown passes was awesome," said Favre, who was plagued by a sore ankle during the week. "That had nothing to do with how I felt I played. It was one of those games. More importantly, I felt the overall game itself, I managed it well.
"It's just one game. Don't expect six touchdowns every week, but we, as an offensive unit, should see and expect a lot of ourselves."
The Cardinals (2-2) expect a lot more from themselves than the six turnovers Kurt Warner was victimized for. Arizona trailed 34-0 at halftime as New York (2-2) got three Favre-to-Laveranues Coles TD passes and Darrelle Revis' 32-yard interception return for a score.
Arizona wide receiver Anquan Boldin was carted off the field after a scary helmet-to-helmet collision with New York safety Eric Smith in the end zone with 27 seconds remaining. Boldin was moving all his extremities on the field and was talking to his teammates, but was immobilized and taken to Mount Sinai Hospital in New York for precautionary reasons.
"He's alert," Cardinals coach Ken Whisenhunt said. "He asked to get up and the doctors wouldn't let him."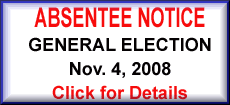 Elsewhere, Dallas and Denver were beaten for the first time, while Buffalo and Tennessee remained spotless.
Washington downed the Cowboys 26-24, and Kansas City got its first win by beating the Broncos 33-19. The Bills won at St. Louis 31-14, and the Titans beat Minnesota 30-17.
Also, it was Chicago 24, Philadelphia 20; San Diego 28, Oakland 18; Tampa Bay 30, Green Bay 21; Jacksonville 30, Houston 27 in overtime; Carolina 24, Atlanta 9; New Orleans 31, San Francisco 17; and Cleveland 20, Cincinnati 12.
The Monday night game has Baltimore, which is 2-0, at Pittsburgh (2-1).
Idol this week was another unbeaten team, the Giants (3-0), along with Indianapolis, Seattle, Miami, New England and Detroit.
Redskins 26, Cowboys 24
Jason Campbell threw two touchdown passes and Clinton Portis ran for 121 yards in Washington's last regular-season visit to Texas Stadium; the Redskins (3-1) won for only the second time in the last 13 trips.
Campbell was 20-of-31 for 231 yards. Santana Moss caught eight passes for 145 yards and Shaun Suisham was 4-for-4 on field goals.
Tony Romo was 28-of-47 for 300 yards with three touchdowns, but the Redskins held Marion Barber to 26 yards on eight carries and made Terrell Owens a non-factor for much of the game.
Chiefs 33, Broncos 19
Larry Johnson ran for 198 yards and two touchdowns, and the Chiefs took advantage of four Denver turnovers, snapping a club-record 12-game losing streak.
Nick Novak kicked three field goals for the Chiefs (1-3), who did not seem to be out of danger until Tony Gonzalez snared a 10-yard touchdown pass with 12:40 to go.
Denver quarterback Jay Cutler kept misfiring and Johnson kept running, and the Chiefs, 10-point underdogs at home to the previously undefeated Broncos (3-1), finally broke their skid.
Bills 31, Rams 14
At St. Louis, the Bills moved to 4-0 for the first time since 1992, the middle of its dominant AFC years.
Jabari Greer's 33-yard interception return on the first play of the fourth quarter was the go-ahead score as Buffalo handed St. Louis (0-4) its 17th loss in the last 20 games.
Steven Jackson had 110 yards on 24 carries, the first 100-yard rushing game the Bills have allowed any team this season, and five catches for 78 yards.
Titans 30, Vikings 17
At Nashville, Tenn., rookie Chris Johnson scored two touchdowns, the defense forced four turnovers that Tennessee turned into 21 points, and the Titans improved to 4-0 for the first time in franchise history.
Minnesota (1-3), which came in hoping to start its own winning streak, outgained Tennessee 333-275. The Titans had allowed an NFL-fewest 29 points, then gave up a season-high 17 to the Vikings.
But the Titans also came up with four sacks to go with the turnovers.
Bears 24, Eagles 20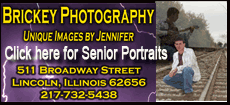 At Chicago, Alex Brown stopped Correll Buckhalter at the goal line late in the game, and the Bears (2-2) hung on after a pair of head-scratching losses that raised questions about their killer instinct.
Kyle Orton was 18-of-34 with 199 yards and a career-high three touchdowns -- all in the first half, as the Bears built a 21-14 lead. Orton threw for just 25 yards in the second half as the Bears nearly gave away the game.
Donovan McNabb had another good game for the Eagles (2-2), passing for 262 yards and a touchdown and interception, but they got little from the running game with Brian Westbrook nursing an ankle injury.
Chargers 28, Raiders 18
At Oakland, Calif., Darren Sproles' long kickoff return set up Nate Kaeding's go-ahead 47-yard field goal with 1:51 to play, and LaDainian Tomlinson sealed the Chargers' 10th straight win over their AFC West rivals -- and the possible end of coach Lane Kiffin's tenure -- with a 41-yard TD run.
The streak by San Diego (2-2) is the longest any team has held against Al Davis' once-proud franchise. Kiffin's job security had been in question even before the Raiders (1-3) blew a nine-point lead in the fourth quarter last week against Buffalo. Being unable to hold onto a 12-point lead in the fourth quarter this week sure won't help his situation.