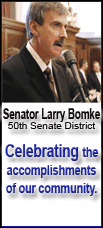 "I don't have the answers, we didn't play well," Mark DeRosa said. "This is the best team I've ever played on my entire career, and for three games we didn't give ourselves a chance. We kicked the ball around the field, we didn't hit, we put too much pressure on our pitchers to come through. We never made them get on the defensive."
There was so much promise when this postseason began. Now, there's so much pain. And a dose of uncertainty.
The Cubs led the NL Central or shared the lead from May 11 on, clinched on Sept. 20 and went 97-64 -- the most wins for this franchise since 1945, the last year the Cubs reached the World Series.
Along with potential roster moves, there's another important issue to address. Tribune Company still is trying to sell the team and Wrigley Field, but no one was talking about next year, last year or the prior 99 years after the Dodgers eliminated the Cubs on Saturday.
There was not a lot of talk at all after the Dodgers finished with a 3-1 win. The big screen TVs were off. There was no shortage of sullen faces around the clubhouse.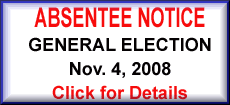 "It's just disappointment, you work so hard for so long and it's over," first baseman Derrek Lee said. "We feel like we are a much better team than we showed. It's disappointing."
The Cubs bats, which never really came out in the series, were quickly being packed up. Chicago was outscored 20-6 in the series.
"Let me tell you this, you can play postseason baseball for now to another 100 years, but if you score six runs in a three-game series it's going to be another hundred years before we win," manager Lou Piniella said. "We just didn't hit, you have to score runs. We had opportunities and you have to take advantage of them. this is six games I managed now in the postseason and we have scored just 12 runs. That doesn't get it done."
Alfonso Soriano, who struggled as much as any Cubs batter in the series, seemed more defiant than humbled by the sweep.
"We have the best team in the league and we struggle in the playoffs," he said. "We did not play good, like a team. That's the reason we didn't win."
It was certainly not a role the team expected to replicate.
Ryan Dempster, the man who boldly predicted a championship at the start of spring training, lost control in Game 1. The defense failed in Game 2, and the offense did little the entire series.
Dempster set the tone when he tied a career-high with seven walks and gave up a grand slam to James Loney -- a shocking display by the converted closer, who won 14 games at Wrigley Field and 17 in all.
The usually reliable Cubs committed six errors in the series, including four in Game 2. DeRosa and Lee each misplayed grounders during a five-run second against Carlos Zambrano, and Aramis Ramirez and Ryan Theriot added miscues later in the game.
At the plate, things were just as bad.
A team that led the league with 855 runs went 5-for-28 with runners in scoring position.
Soriano had another brutal postseason, going 1-for-14 after managing two hits in 14 at-bats against Arizona last year. Ramirez, an All-Star, went 2-for-11 and so did Rookie of the Year candidate Geovany Soto.