P
rofit fell 68 percent to $1.18 billion, or 15 cents per share, for the July-to-September period from $3.7 billion, or 82 cents per share, in the same period last year. That was much lower than analysts' estimates of 62 cents per share, according to Thomson Financial.
Shares dropped another 8 percent in after-hours trading, after falling $2.26, or 6.6 percent, to close at $32.22 during Monday's session.
To raise capital, Bank of America said it plans to sell $10 billion of common stock. Executives said that amount takes into account the Merrill Lynch buyout, which is expected to close at the end of the year.
The bank is also slashing its quarterly dividend to 32 cents from 64 cents -- a move it says will save the Charlotte, N.C.-based company $1.4 billion a quarter. That's $5.6 billion per year.
Bank of America joins a slew of other companies including Citigroup Inc. that have cut their dividend and sold additional stock, moves that reduce value for shareholders, at least for the short-term. CEO Kenneth D. Lewis had said earlier this year that he would not lower the dividend unless the economy significantly worsened. Now, he is calling the current environment the "most difficult times for financial institutions that I have experienced in my 39 years in banking."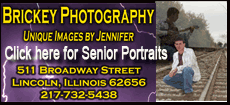 The company reported its results two weeks earlier than scheduled, and just minutes after the Dow Jones industrial average dropped 370 points to finish at 9,955.50, the lowest close in nearly four years. Financial markets around the world have been plunging due to a seize-up in lending.
The tightening in the credit markets could eventually ease as the government's $700 billion bailout plan and other actions work through the system, Lewis said. But he doesn't expect Bank of America to loosen up its underwriting standards anytime soon.
"We're making every good loan we can find ... but it's not going to be pretty for a while," Lewis said during a conference call with investors.
For every type of loan product, standards have been raised and pricing has worsened for the customer, Lewis said. "It's very different than three months ago, six months ago, nine months ago, and that's going to continue for some period of time."
Bank of America said Monday it made a $6.45 billion provision for credit losses -- up from $5.83 billion in the second quarter and from $2.03 billion in the third quarter last year -- after seeing massive deterioration in unsecured consumer loans, credit cards and residential mortgages.