Other markets rebounded after the bold move: Main indices in South Korea, Singapore and Taiwan all edged higher, staunching -- at least temporarily -- the gut-wrenching global market sell-off from Monday.
Unlike its Australian counterpart, the Bank of Japan announced it was keeping its interest rates unchanged at 0.5 percent, as expected. However, there is growing speculation that the BOJ may soon coordinate with the U.S. Federal Reserve and the European Central bank in an emergency policy move aimed at shoring up investor confidence.
"I suspect we'll be seeing other rate cuts before too long from other central banks," David Cohen, head of Asian economic forecasting at Action Economics in Singapore, said after the Australian move. Cohen added that he expects equities markets to be subject to "some pretty rough sailing for awhile yet."
Japan's benchmark Nikkei 225 index erased some of its early steep losses to close down 3 percent at 10,155.90 -- still its lowest level in almost five years.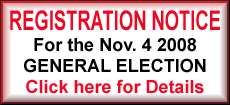 "Sentiment was really pessimistic as investors were worried over the course of the financial crisis," said Masatoshi Sato, a strategist at Mizuho Investors Securities Co. Ltd. "No one knows how and when this crisis ends."
But some investors in Japan said they were encouraged by a late day rally on Wall Street Monday as well as overall sentiment that stocks had fallen too far too fast, said Toshikazu Horiuchi, equity strategist at Cosmo Securities.
"There was a sense that the market was oversold," he said.
European markets opened lower Tuesday after plunges the day before when Britain's FTSE 100 index slid 7.9 percent and France's CAC-40 sank a stunning 9 percent, its worst performance ever.
The Dow Jones industrial average, down more than 800 points at one point Monday, recovered in the final 90 minutes of the session to finish down 370 points, or 3.6 percent, to 9,955.50, its first close below 10,000 since 2004.
U.S. stock index futures were higher, suggesting that trading in New York might open higher Tuesday morning. Dow futures were up 0.8 percent to 10,047.