Investors sent U.S. stock futures higher, but that's still not a sign that the intense volatility seen in the market in the past few weeks will subside. Dow Jones industrial average futures added 16, or 0.16 percent, to 9,980. Standard & Poor's 500 index futures rose 7.50, or 0.70 percent, to 1,062.00, while Nasdaq 100 futures rose 16.50, or 1.15 percent, to 1,423.00.
In Asia, the Nikkei 225 closed 3.58 percent lower, responding to a turbulent session Monday on Wall Street, where the Dow Jones industrials skidded as much as 800 points -- their largest one-day drop -- before closing with a loss of 370.
But later trading in Europe showed investors weren't inclined to keep selling. In Britain, the FTSE-100 rose 1.01 percent, Germany's DAX added 0.43 percent, and France's CAC-40 rose 1.56 percent.
Financial markets around the world have taken a bleak view of the global economy, believing that government bailouts including the $700 billion plan to rescue battered U.S. banks won't in the near term limit the damage to the banking systems of many countries.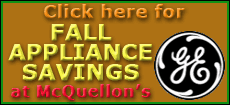 Monday's sell-off put the Dow below 10,000 for the first time in four years, and that will likely bring some buyers into the market looking for bargains. Wall Street rallied in the final 90 minutes of trading Monday, with some of the buying driven by speculation that a rate cut was in the offing.
Both Federal Reserve Chairman Ben Bernanke and European Central Bank President Jean-Claude Trichet have speeches scheduled Tuesday, and the Fed is due to release minutes from the last interest-rate setting meeting.
Though not giving the market a rate cut that many traders have been clamoring for, the Fed has taken other steps to help unclog the credit markets.
Policymakers are currently working with the Treasury on a plan to buy commercial paper, the short-term financing mechanism that many companies rely on to finance their day-to-day operations, according to a person with knowledge of the plan. The person spoke on condition of anonymity because the plan is still being put together.