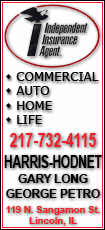 The gains are even more pronounced in the private sector. In an industry trade group survey of more than 200 resale and thrift shops, nearly two-thirds of those businesses reported higher sales in 2008 compared to the previous year. The average sales increase: 35 percent.
Consumers "can't change the price of gas. They can't change the price of food. They can't make the stock market go up again," said Adele Meyer, executive director of the National Association of Resale & Thrift Shops. "But they can control the price of clothes and furniture by being a savvy shopper."
The Salvation Army store in Dublin, Ga., located halfway between Atlanta and Savannah, has seen its sales increase by 50 percent this year, said store operator Gary Spivey. The comparative affluence of his new customers is obvious.
"We're seeing a lot more middle-class and upper-class customers we haven't seen before," he said. "Without even asking, you can just look in the parking lot (at their cars)."
Savers Inc., a for-profit thrift store chain based in Bellevue, Wash., has had a 10 percent growth rate, said chief executive officer Ken Alterman. The company now has 220 Savers and Value Village stores in the United States, Canada and Australia, and expects to open 25 new stores in each of the next several years.
According to Alterman, 75 percent of the company's customers are college educated, with an average income between $50,000 and $65,000. Thirty percent of its customers have household incomes exceeding $100,000, he said.
Some of the chain's most successful stores are in Redmond, Wash., home to Microsoft; the high-end waterfront in Victoria, British Columbia; and the Hawaiian island of Oahu.
"We're in these beautiful neighborhoods, and the stores just thrive," Alterman said. "We hold up well in this economy."
Widespread economic turmoil and personal financial struggles aren't the only factors driving the increased interest in resale retail, experts say. A growing "green" ethos among American consumers has also propelled the industry.
"People are really savvy now," said Angie Heidenreich, owner of LuLu's Consignment Boutique in Fletcher, N.C. "With consignment you make money, you save money and you recycle. It's a no-brainer."
Heidenreich opened her consignment store -- which essentially serves as a middleman for customers who want to buy and sell clothes -- in November, 2006. Sales increases of nearly 100 percent forced her to more than triple the store's size to keep up with demand.
"We're getting more people in who probably wouldn't have stepped in the door," she said. "It's more acceptable now than it was in the past. The image of thrift stores were kind of grungy, dingy places. Now some of them are like boutiques."