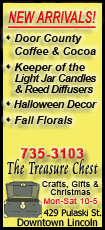 We're getting uncertainty in the banking sector on an almost daily basis, and it's difficult to see light at the end of the tunnel," said David Jones, chief markets strategist at IG Index.
By mid-morning London time, the FTSE 100 index of leading British shares was down 23.09 points, or 0.50 percent, at 4,566.10, with RBS topping the list of fallers with a 31.3 percent, which has wiped off another 10 billion pounds ($17.4 billion) from its value. The bank's shares were down 20 percent on Monday.
In Germany, the DAX index was 19.40 points, or 0.4 percent lower, at 5,367.61, while the CAC-40 in France, which lost nearly 10 percent of its overall value Monday, was modestly higher, up 20.01 points, or 0.5 percent, at 3,731.99.
RBS was not the only British banking stock in trouble amid news reports that the chief executives of Britain's largest banks met up with British Treasury chief Alistair Darling and Bank of England governor Mervyn King Monday night to discuss the possibility of the government providing funding in exchange for stakes in the banks.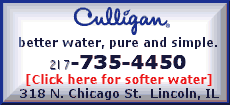 Lloyds TSB PLC, which is in the process of taking over HBOS PLC, was down 9.3 percent, while Barclays PLC, which has denied it is asking for government funding, was 8.3 percent.
The talks, which included RBS's chief Fred Goodwin and Barclays' John Varley, addressed possible government plans to inject as much as 50 billion pounds ($87 billion) in banks in order to shore up their balance sheets and restore confidence in the institutions, according to two people familiar with the situation, who requested to remain anonymous because of the confidential nature of the meeting.
However, the government did not go so far as to give details of how much or when the plan would come into effect, the sources said. That failure to provide further clarity disappointed markets and prompted a further draining away of confidence in the banking sector.
Earlier, Asian stocks were mixed though a big interest rate cut in Australia helped spur recoveries in several regional markets, sparking hopes that other central banks will lower rates to help loosen the global credit crunch.
The Reserve Bank of Australia surprised markets when it slashed its key rate a full percentage point to 6 percent -- its biggest cut since 1992. Analysts had expected a half-point cut, especially after the Australian dollar slumped by nearly 10 percent Monday.
RBA Gov. Glenn Stevens said the Australian central bank had judged that a large cut in the cash rate was needed after studying the outlook for global growth and its likely effect on Australia.