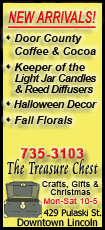 The U.S. Preventive Services Task Force -- in a break with other medical and cancer organizations -- opted not to give its stamp of approval to the newest tests: CT colonography, an X-ray test known as virtual colonoscopy, and a stool DNA test. The panel said more research is needed.
The task force for the first time did endorse three tests and said everyone age 50 to 75 should get screened with one of them:
A colonoscopy of the entire colon every 10 years

A sigmoidoscopy of the lower colon every 5 years, combined with a stool blood test every three years

A stool blood test every year
After reviewing research on the tests, the government-appointed panel of independent medical experts concluded that the benefits of detecting and treating colon cancer decline after age 75 and the risks rise. Colonoscopy complications can include infection, perforated colon and reactions to sedatives.
Doctors may decide to continue screening those between 76 and 85 because of the patient's medical history and risk factors but there's very little reason to routinely test anyone older than 85, according to the guidelines published in Tuesday's Annals of Internal Medicine.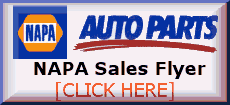 "The risks of screening at that age are too great to justify any possible benefit," said Dr. Michael LeFevre, a task force member from the University of Missouri School of Medicine.
The new advice updates 2002 guidelines that did not give an age limit for screening. The task force in August said men over 75 should not be screened for prostate cancer; it didn't recommend for or against prostate screening of men under 75.
Colon cancer is the country's second leading cancer killer. Nearly 50,000 Americans are expected to die of colorectal cancer this year. Screening to spot early cancer or precancerous growths has resulted in fewer deaths over the last two decades.
Colonoscopy is considered the gold standard but it is not perfect. A long, thin tube with a small video camera is snaked through the large intestine to view the lining and any growths are removed.
The task force's stance on CT colonography and the stool DNA test is contrary to recent recommendations from the American Cancer Society, as well as radiology and gastroenterology groups that say the newer tests are effective and could encourage people scared of colonoscopies to get checked out. Only about half of those who need screening have it done.