Also on the rise are more complex "revisions" where doctors remove the initial joint implant and put in another. That repeat operation isn't always avoidable even with high-quality care.
But new research suggests the type of joint replacement you choose and even gender can play a role in whether you need a revision. And as people seeking new joints increasingly are younger and more active, a second new study issues a caution about what athletic activity patients should try after recovery.
Swimming? Sure. Jogging? No. Tennis? Depends on who you ask.
"It gives you an ability to do more, but that doesn't mean you should do more," says Dr. Thomas Barber of the American Academy of Orthopaedic Surgeons.
Last week, the Oakland, Calif., surgeon got tough with a patient who wanted a hip replacement so he could return to coaching basketball. Coach from the sidelines, don't play, Barber advised: "Yes, you can run up and down the court with your kids. But I really don't want you in there jumping up and down and throwing balls."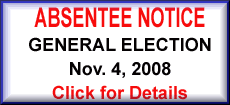 Americans are undergoing more than 478,000 knee replacements a year, a number expected to reach a stunning 3.4 million by 2030 as the population ages. The AAOS counts 234,000 total hip replacements a year, expected to more than double by 2030.
Younger patients are more likely to simply outlive their artificial joints, and infections also can trigger a redo. But wear-and-tear that can erode the joint's parts or loosen it plays a role, too.
Already, 40,000 knee revisions and 46,000 hip revisions were done in 2004, the latest data available. Knee revisions are expected to increase sevenfold, and hip revisions to more than double, by 2030. Revisions are tougher operations, taking longer as surgeons hunt for usable bone. They also cost more. A hip replacement averages $35,000, compared with $45,000 for a revision, according to AAOS.
British researchers took the closest look yet at how modern joint replacements are holding up, using a registry tracking the operations in England and Wales since 2003.
That overall one-in-75 revision rate is considered pretty good, they reported last month in the journal PLoS Medicine. But they found distinct differences for potential patients to consider:
The hot new "hip resurfacing" -- covering a damaged hip's ball and socket with smooth metal rather than cutting away worn bone and replacing it -- didn't fare as well as regular hip replacement. Some 2.6 percent of resurfacing patients got a redo in three years compared with just under 1 percent who got a cemented new hip, the most durable.

Women were far more likely to need another operation after hip resurfacing, perhaps because they're more likely to have weakening bones. Some U.S. surgeons refuse resurfacing for women over 60, and check younger women's bone strength.