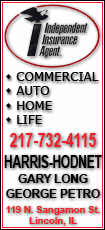 Boston, which also won it all in 2004, will have a chance at a third title in five years if it can get past the Rays in the best-of-seven AL championship series that starts Friday night at Tampa Bay.
"We just beat a phenomenal team. We're going to play another phenomenal team," Red Sox manager Terry Francona said. "It will be very exciting. We're looking forward to that. For right now though, that's probably enough."
Boston is 31-16 in October since the turn of the century, and both World Series runs began with a playoff sweep of the Angels.
Tampa Bay beat out Boston by two games in the AL East this season. The teams also beat each other up during a bench-clearing brawl at Fenway Park in June -- the Rays and Red Sox have often scrapped over the years.
Los Angeles was able to force the series to a fourth game with an extra-inning victory Sunday night that snapped an 11-game playoff losing streak against Boston.
As it turned out, that gave the Angels less than an 24 extra hours.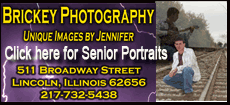 Jon Lester held Los Angeles to four hits in seven shutout innings but lost his chance at a second victory in the series when the Angels scored twice in the eighth to tie it 2-all. The Angels had a chance to go ahead in the ninth before Erick Aybar, whose 12th-inning single was the winner in Game 3, missed on a suicide squeeze attempt, thwarting the threat.
In the bottom half, Bay lofted a fly ball down the right-field line that Reggie Willits pursued and dove for before it one-hopped into the stands for a ground-rule double. First baseman Mark Teixeira made a diving catch of Mark Kotsay's line drive for the second out before Lowrie grounded a single to right.
"Curveball down in the zone," Lowrie said. "I know he's got a good one. I was just able to get the barrel on it."
Acquired from Pittsburgh at the July 31 trade deadline as Manny Ramirez's replacement, Bay raced around third and slid headfirst into home while his teammates poured out of the dugout to celebrate.
"Sometimes it's better to be lucky than good," he said.
Manny Delcarmen got two outs in the ninth for the win, squelching the Angels' chances to take the lead by getting Aybar to whiff on a bunt try with one out and a runner on third. Red Sox catcher Jason Varitek, whose passed ball helped Los Angeles tie the game in the eighth, pursued pinch-runner Willits back toward third and made the diving tag a step before the bag.
"He's our anchor," Bay said about Varitek. "The way he ran Reggie down -- he's a fast runner. That speaks volumes."
Varitek lost the ball as he hit the ground, but third base umpire Tim Welke ruled that he had already applied the tag. Angels manager Mike Scioscia argued, but replays showed that the out was recorded before the ball came loose.
Scot Shields took the loss, allowing two hits and a run while striking out three in 1 2-3 innings.
"We have to keep trying to get better, that's all we can do," Scioscia said. "A lot of guys are frustrated right now. But I can't tell you how proud we are of the way our guys played the whole summer. It's unfortunate the way it came out."