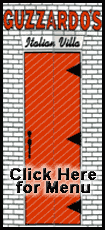 "This is as good a win as it gets," Vikings coach Brad Childress said. "I don't know if I've ever been involved in one that went that way."
Longwell's game-winning kick was set up by a pass interference call on a long throw to Berrian, who was run into before the ball came down despite being double-covered. That was only the latest gaffe by New Orleans.
Martin Gramatica, who had a field goal blocked and returned 59 yards for a touchdown in the first quarter, missed a 46-yarder that could have given the Saints (2-3) a lead with two minutes to go.
Soon after, Minnesota (2-3) was celebrating Longwell's winning kick.
New Orleans committed four turnovers, dropped several passes and was called for 11 penalties for 102 yards. New Orleans also tried to catch the Vikings off guard with an onside kick, but Minnesota recovered, setting up Longwell's 53-yard field goal, which tied his season long.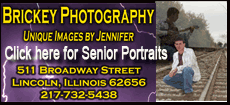 "It's probably one of the weirdest games I've ever been involved in," Saints quarterback Drew Brees said. "Just the way this thing kind of went back and forth. I'm trying to digest it all right now and in the end it's a loss. That's extremely disappointing, especially when once again we have a chance to win it at the end."
The loss was reminiscent to a 34-32 setback at Denver in Week 3, when Gramatica missed a 43-yard field goal that could have put the Saints ahead with about two minutes to go.
With the Saints trailing 20-10 late in the third quarter, Bush had his first touchdown return for 71 yards, slipping a tackle early and accelerating past a bone-jarring block at midfield by Jo-Lonn Dunbar.
Bush nearly broke another punt return, but tripped and fell at the Minnesota 49. Still, New Orleans only needed one first down to set up Gramatica's 53-yard field goal to tie it.
The Vikings kicked to Bush again and paid for it. Bush caught the kick on the run and burst between the only defenders who really had a shot at him before cutting outside into the open field for a 64-yard score.
"Great blocking by my teammates," Bush said. "It was obviously a huge play at a time of need. It would have been even sweeter if we had won this game."
Bush was 12th player in NFL history to return two punts for TDs in a game. The last do it was Eddie Drummond of Detroit against Jacksonville on Nov. 14, 2004.
Frerotte, who repeatedly delivered clutch throws under heavy pressure and absorbed several hard hits, connected with Berrian for 36 yards to the New Orleans 27, then found him again for a 33-yard score to tie it at 27.