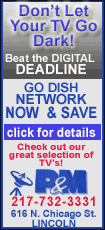 They do now, for sure.
Andy Sonnanstine pitched 5 2-3 solid innings and manager Joe Maddon's surprising Rays won 3-1 in the best-of-five series -- their first trip to the postseason. Next up, they'll host wild-card Boston in Game 1 of the AL championship series Friday night.
Ray-markable!
"We feel like we belong and it's showing right now," Upton said.
They want more, too. So why stop now?
"Like Carlos (Pena) said, we're kind of a fraternity. And we stick together at all times no matter what happens," Upton said. "As long as we keep that attitude and continue playing as a team, and doing the little things to win, I don't think there's any reason why we can't win this whole thing."
After staving off elimination several times and winning a tiebreaker for the AL Central title, the White Sox were finally knocked out.
The loss dashed Chicago's hope for a championship -- days ago, local fans were thinking the Cubs and White Sox might meet in a Windy City Classic. But the Cubs got swept by the Dodgers and now both teams are done.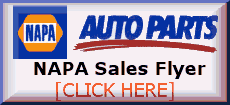 "They played better than us. There's no doubt. They pitched better. They execute better. They got big hits," White Sox manager Ozzie Guillen said. "They really did a tremendous job."
Upton, the game's second batter, homered to left-center to put the Rays ahead. He went deep again in the third, driving a full-count pitch from Gavin Floyd to center, and the confident Rays had a two-run cushion.
Tampa Bay, which never won more than 70 games during its 10 previous seasons, went from 96 losses last year to 97 wins and passed the big-spending Red Sox and New York Yankees in the AL East.
"It's good for baseball for a team like Tampa to win," White Sox owner Jerry Reinsdorf said. "It's too bad they had to beat us, but it's good for the game."
No longer bedeviled, the Rays won all year with young talent and improved pitching. Sonnanstine, who pitched a three-hit shutout against the White Sox at Tropicana Field in April, reversed a late-season slide that saw him go winless in his final seven starts.
He allowed two runs and three hits before J.P Howell relieved. Grant Balfour completed the four-hitter, striking out midseason addition Ken Griffey Jr. to end it.
"Obviously, this is an incredible accomplishment and we're going to take tonight and really enjoy it, but when you are mired in the day-to-day it's hard to step back and appreciate what we've accomplished this year," Rays general manager Andrew Friedman said. "We're focused on having two more celebrations."
Upton, who hit nine homers in 531 at-bats during the regular season, also homered in Sunday's 5-3 loss. Benched by Maddon during the season for not hustling, the talented 24-year-old's power display came against a team that relied on homers all year and led the majors in long balls.
"B.J.'s special," Maddon said. "He's very capable of those types of games."
Tampa Bay increased the lead to 4-0 in the fourth when Carl Crawford walked and scored as veteran Cliff Floyd, a Chicago native, doubled to left. Dioner Navarro followed with an RBI single to finish Floyd.
Paul Konerko hit a solo homer for the White Sox in the bottom half and the white towel-waving crowd dressed in black had a reason to get excited. But Tampa Bay struck right back in the fifth against Clayton Richard as Akinori Iwamura singled and scored on Pena's single that made it 5-1.
Jermaine Dye hit a solo home run in the sixth to finish Sonnanstine.
"Hats off to him," Upton said. "He threw a great game when we needed it."