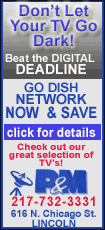 Although defensive tackle Gerald McCoy and center Jon Cooper sustained minor injuries against Baylor, Stoops said both could return this week to face the Longhorns -- and the Sooners might even have injured defensive linemen Demarcus Granger and Frank Alexander back.
"Everyone practiced to some degree today, and right now our trainers are pretty optimistic and feel that everyone will be ready to play. Now, I'm not going to detail it the whole week on who is where, what percentage. I don't know how to do any of that," Stoops said after practice.
"It's their feeling today that everyone is expected to play."
Stoops said the only two players who are definitely out are third-string tight end Eric Mensik and reserve cornerback Jonathan Nelson.
McCoy, a dominant inside presence who has 1 1/2 sacks this season, was walking gingerly after injuring his toe two days earlier. He's still expected to play against the Longhorns.
"I'm good. I'm always good. You can always count on me being out there," McCoy said, playfully repeating himself to reiterate his point: "I'm good. I'm good, everybody. I'm good."
An Oklahoma City native, McCoy will be playing in his second Red River Rivalry game and said he's been trying to keep himself from looking ahead to the game the last couple weeks.
"There's no way I'll miss it," McCoy said.