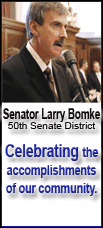 Coach Eric Mangini said Smith was going through the appeal process Monday, and a ruling was expected Tuesday.
"Nothing has been finalized with that yet," Mangini said. "It still has to go through the appeal process."
The league suspended Smith last Monday for committing a flagrant violation of player safety rules in New York's 56-35 win Sept. 28. In a statement, the NFL said Boldin was in a defenseless position when contact was made.
Smith, a starter in his third season with the Jets, has insisted there was no malicious intent on his part.
If the suspension is upheld, Smith would have to sit out the Jets' game Sunday against the Cincinnati Bengals. Smith wasn't in the locker room during media availability Monday, and wasn't seen at practice during the half-hour the media are allowed to watch.
With 27 seconds remaining and the Jets leading big, Boldin tried to catch a pass from Kurt Warner in the end zone, but was hit in the back by Kerry Rhodes. As Boldin was falling forward, he then took a shot to his helmet from Smith. After being worked on for several minutes, Boldin was immobilized and placed on a stretcher before he was carted off the field. Boldin missed the Cardinals' game Sunday against Buffalo and is out indefinitely after having surgery to repair a fractured sinus.
Smith was briefly knocked unconscious by the hit and felt groggy afterward. Mangini expects Smith to be able to play in his next game, whether that's against the Bengals this weekend or at Oakland the following weekend.
"I don't anticipate any medical issues in terms of him playing," Mangini said. "It would be more suspension-based."
The Jets were eagerly awaiting the status of the appeal because their roster exemption for suspended running back Jesse Chatman expired Monday. Chatman practiced Monday after being activated as Smith was placed on the reserve-suspended list.