New law protects the rights of victims of domestic and sexual violence

Send a link to a friend
[October 07, 2008] CHICAGO -- Victims of domestic violence and sexual assault in Illinois now have additional protections after Gov. Rod R. Blagojevich took steps Monday to further strengthen the Safe Homes Act. Under legislation signed by the governor, when victims must leave a place of residence because they are in imminent danger and fear, the landlord is prohibited from sharing the reason for the victim's departure with prospective landlords.
"Home should be a place where people can feel safe with their loved ones. Unfortunately, thousands of woman and children have experienced the unthinkable act of domestic violence and sexual assault and have felt fear in their homes," Blagojevich said. "Today I am making it easier for victims to move to a safe home without concern that the prospective landlord may learn of the domestic violence history from the current landlord and be swayed to not rent to the victim."
Effective immediately, Senate Bill 2287, sponsored by Sen. Kwame Raoul, D-Chicago, and Rep. Patricia Reid Linder, R-Sugar Grove, will penalize landlords who violate the act by disclosing confidential information and creating any negative effects for a tenant attempting to move into a new home; violations will make the landlords liable for damages up to $2,000.
This bill also enhances a law signed by the governor in 2006 that gave tenants who fear they may become the victim of domestic or sexual violence the right to flee existing dangerous housing, break their lease or request a new set of locks for their doors. Under the act, the landlord must change the lock within 48 hours or give the tenant permission to change it. If the owner fails to change the lock within that time, the tenant may change it without permission.
"I am proud to have sponsored this legislation to provide even safer measures to protect the homes of victims of violence," said Raoul. "This legislation will protect victims by preventing a former landlord from having a negative influence on where the victim decides to move."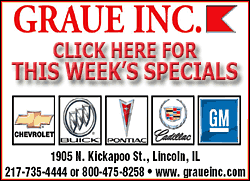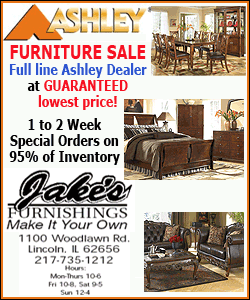 "I would like to thank the governor for his leadership on this issue. We've remained committed to continuing improving the law to protect victims of violence," said Linder.
Monday's action also ensures the confidentiality privilege between a victim of domestic of sexual violence and a third party will not be put at risk when that third party is providing evidence to support a claim of domestic or sexual violence against the victim.
"Domestic violence and sexual assault are two of the worst crimes, and I commend the governor for strengthening of the act and being a voice for those who have experienced domestic violence or sexual assault," said John Bouman from the Sargent Shriver National Center on Poverty Law.
[Text from file received from the Illinois Office of Communication and Information]