Some days, though, you can't see any water in the glass at all.

I woke up on whichever side of the bed is the "wrong" side. The first thing I noticed as I rubbed my aching head was the hole that my doorknob made in the wall. Though it's been there for six years, this was the day I wondered why my husband hasn't fixed it. My husband gave me a good-morning hug, but I was still thinking about that hole.

I went into the bathroom and realized that the light was left on all night and every insect that had been stowing away in the house had migrated to the bathroom, fried itself on the 60-watt bulbs and dropped into a mass grave in my sink. I didn't think about the fact that we had very effectively eliminated every bug in the house without using a single chemical.

No. My glass had no water in it.

I stepped into the shower and noted with frustration the bathtub ring and the hard-water stains on the faucet.

I got dressed and realized that the buttons on my blouse couldn't hold in the beasts. I mean the breasts. Instead of reveling in the curvy (read "plus-size") figure that my husband is, for some reason, very happy with, I chose to be annoyed that one of my shirts doesn't adequately cover it.

Instead of being proud of my kids for making their own lunch in the morning, I was livid because the knife was left sticking straight up out of the peanut butter jar like a lonely sentinel.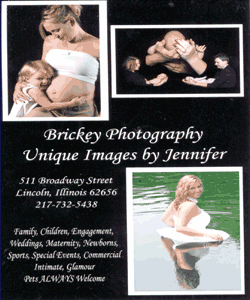 I should've been pleased at the way the Carolina room looked after we moved the furniture. But all I could see were the indents in the carpet where the furniture had once been. How long would it take before those went away?
I could have a hangnail 360 days in a year, but this was the only day when I noticed. What was wrong with me?
When I walked out my front door, I ran smack into a spider web. Well, OK, offhand I can't think of anything good about that. I picked at my face, trying to snag some of that invisible web, but to no avail. I bent over and tousled my hair, trying to dislodge any possible live critters that were hiding in there. There is nothing I hate worse than spiders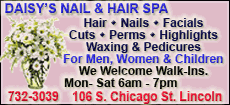 .
Well, except for that weed in my begonias. No matter how many times I pull that weed, it keeps coming back.
Most days I would simply pull it without thinking about it, but today there wasn't any water in my glass.
So, I took out a full arsenal of garden tools and started hacking at that weed until I had pounded it into submission.
I sat back and surveyed my work. I think I got the entire root out, but, I noticed, I had also annihilated my begonias.
Only then did I realize that the weed probably hadn't been that bad.
[By LAURA SNYDER]
You can reach the writer at lsnyder@lauraonlife.com Or visit www.lauraonlife.com for more columns and info about her books.