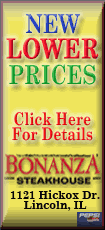 While concluding that it would not change interest rates at the September meeting, the minutes showed some members said a policy response from the central bank might be needed.
Fed Chairman Ben Bernanke and his colleagues left the federal funds rate unchanged at 2 percent and kept the portion of the public statement discussing future actions balanced between worries about economic growth and inflation.
The Fed's action disappointed many investors. They had been hoping for a stronger signal at the September meeting that the central bank was prepared to cut rates given the turbulence rocking Wall Street.
Only two days after the Fed meeting, Bernanke and Treasury Secretary Henry Paulson traveled to Capitol Hill to tell congressional leaders at a private meeting that the credit strains had become much more dire and emergency legislation was needed.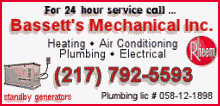 That plea resulted in the passage on Oct. 3 of the largest government bailout in history, a $700 billion package that will allow the government to buy bad mortgage-related debt off the books of financial institutions. The goal is to get financial companies to resume more normal lending.
In a speech Tuesday, Bernanke signaled the continued turmoil in financial markets had moved the central bank closer to cutting interest rates.
Bernanke said the financial crisis had darkened the country's current prospects and was likely to prolong its economic malaise. He said the Fed will need to consider whether its current stance of holding interest rates unchanged "remains appropriate."