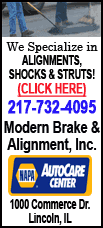 The stock market had been heading to another sharp drop, joining world markets that were plunging in response to spiraling worries about the global financial system, when the Fed announced it was cutting rates by a half-percentage point. The central bank noted that the market turmoil posed a further threat to an already shaky economy; it was joined in the rate cut by banks including the European Central Bank and the Bank of England.
Dow Jones industrial average futures rose 102, or 1.05 percent, to 9,640. Standard & Poor's 500 index futures added 21.60, or 2.812 percent, to 1,028.10, while Nasdaq 100 futures rose 2.41, or 2.41 percent, to 1,368.75.
But futures came off their highs and were fluctuating, a sign that while the markets are happy about the rate cut, investors realize that the stagnant credit markets and the economy remain extremely troubled and are likely to remain so for some time.
"With all of this occuring as a coordinated effort is showing that everybody out there is trying to fight this thing, and that should bring some confidence back to the market," said Scott Fullman, director of derivatives investment strategy for WJB Capital Group. "But, the big question now is can the credit market open for business."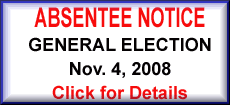 In Asia, the Nikkei 225 closed 9.38 percent lower and Hang Seng tumbled 8.17 percent hours before the rate cuts were announced; their declines showed the extent of the worldwide gloom. European indexes, which were down about 5 percent before the rate cut, pared their losses. In Britain, the FTSE-100 fell 0.65 percent, Germany's DAX dropped 2.15 percent, and France's CAC-40 gave up 1.87 percent.
Investors had been extremely anxious in recent days for a rate cut, and while the Fed had taken other steps this week to try to ease the stagnant credit markets, including buying commercial paper, the short-term debt used by companies, its moves weren't enough to stanch losses that have taken the Dow Jones industrials down 875 points in just two days this week.