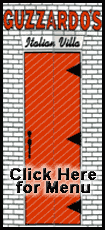 As retailers report their sales figures Wednesday, it's clear that shoppers stuck to buying the essentials and looked for bargains. Among the best performers were Wal-Mart Stores Inc. and Costco Wholesale Corp.
But many mall-based apparel stores, including Wet Seal Inc. and Cache Inc., are reporting big declines in same-store sales, or sales at stores that have been open at least a year.
Wal-Mart saw same-store sales rise 2.4 percent, just under the 2.5 percent expected by analysts polled by Thomson Reuters. Hurricanes that caused stores to close hurt the result by 0.4 percentage point.