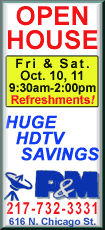 The world's largest retailer said Wednesday that same-store sales rose 2.4 percent during the five-week period ended Oct. 3. Analysts polled by Thomson Reuters had expected a 2.5 percent rise. Including fuel, same-store sales rose 2.8 percent.
Wal-Mart said hurricanes caused 341 stores to temporarily close and hurt same-store sales -- or sales at stores open at least one year -- by 0.4 percentage point.
Total September sales rose 6 percent to $36.23 billion.
The company expects October same-store sales to rise 1 percent to 2 percent. Wal-Mart reaffirmed guidance for third-quarter earnings from continuing operations of between 73 cents and 76 cents per share; analysts expect 76 cents per share.