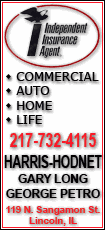 The practice, authorized by the 2005 Energy Act, has been used thousands of times in Utah, New Mexico and Wyoming, said GAO officials.
On Tuesday, investigators visited eastern Utah's Nine Mile Canyon, where three environmental groups are fighting plans by Denver-based Bill Barrett Corp. to drill more than 800 new gas wells in the area.
The canyon is home to thousands of panels of rock art created by Native Americans some 1,000 years ago.
The groups argue that a chemical used to keep down dust from truck traffic corrodes the art panels. The Bill Barrett Corp. denies that it has harmed any panels, but says it's testing less abrasive chemicals.
In August, the Southern Utah Wilderness Alliance, the Nine Mile Canyon Coalition and The Wilderness Society sued to block government approval for the first 30 of Bill Barrett Corp.'s wells on a plateau above Nine Mile Canyon.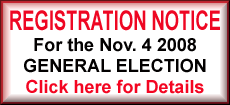 The wells were approved by the BLM under a "categorical exclusion" provision, which allows certain projects to move ahead without an in-depth examination of potential environmental impacts.
"We just follow the policy that's been established. I don't feel we've inappropriately used any categorical exclusions," said Mike Stiewig, a BLM field manager.
"The larger question has to do with the policy issues, which are way above the chain from me," he said Tuesday. "I don't make the rules, I just live by them."
The GAO investigators were expected on Wednesday to visit a Utah BLM office that has waived environmental scrutiny 491 times in fiscal year 2007 for oil and gas projects. Bill Stringer, the field manager at that office, didn't return a phone message left by The Associated Press. Nor did field managers in Wyoming and New Mexico.
"When it comes to those exclusions, we're confident we applied them correctly," said Megan Crandall, a spokeswoman for BLM operations in Utah.
A staff lawyer for the Southern Utah Wilderness Alliance counters that the bureau and the industry has treated the exclusions as a loophole in environmental regulation.