He acknowledged, however, that the numbers were becoming increasingly tough to meet because of a drop in U.S. sales.
The Nikkei reported in its Wednesday's editions Toyota's operating profit for the fiscal year ending March 2009 may fall 40 percent. The report also said Toyota may not meet its sales targets for 2008, as growth in emerging markets aren't likely to be enough to offset declines in the U.S. and Europe.
"When we look at our numbers, we see things are very critical," Ichimaru said. "U.S. and Europe sales are getting seriously hit because of the economic conditions."
Speculation has been growing Toyota may lower its global vehicle sales target of 9.5 million vehicles at a time when the Japanese manufacturer has been going neck-and-neck in global vehicle sales against General Motors Corp., the world's top automaker.
Toyota stock slid 11.6 percent to close at 3,280 yen ($33) amid a more than 9 percent plunge in the benchmark Nikkei 225 index for the Tokyo stock market -- the biggest slide in 21 years -- as fears intensified about a global financial crisis.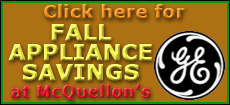 Last week, Toyota offered an unprecedented zero-percent financing on models in the U.S. to woo buyers after Japan's top automaker posted a 32 percent drop in September U.S. vehicle sales.
Ichimaru's comments underline pessimism at Toyota, which had averted some of the problems at GM, which has posted billions of dollars in losses in recent months.
Toyota has been trying to make up for the plunging U.S. auto market by boosting sales in emerging markets. But the recent declines in Japan, the U.S. and Europe appear to be making that increasingly difficult.