Toyota's shares fell nearly 12 percent on concerns about its earnings amid a slump in the vital U.S. car market.
The massive sell-off in Tokyo follows a sharp retreat on Wall Street Tuesday, when the Dow Jones industrial average lost more than 5 percent despite steps by the Federal Reserve to reinvigorate dormant credit markets.
"Selling on Wall Street triggered further selling in Tokyo. It's like a chain reaction," said Kazuhiro Takahashi, general manager at Daiwa Securities SMBC Co. Ltd.
"No one knows the bottom of the ongoing financial crisis, and investors were really spooked by growing uncertainty over the global credit crisis," he said.
Selling accelerated as investors were pessimistic that the finance ministers and central bankers from the Group of Seven industrialized nations would announce any effective measures at their meeting in Washington on Friday to tackle the global financial crisis, Takahashi said.
"Investors were taking a wait-and-see approach over the upcoming meeting, but today's massive selling indicated that they were not so hopeful for concrete action by the G7," he said.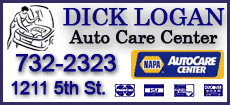 The Nikkei index has lost a staggering 24 percent in the last two weeks.
Around Tokyo, individual investors were stunned by the day's events.
Tomohisa Kubota, a 51-year-old businessman from Kobe in western Japan, described the stock market as "rolling down the hill."
"I've been carefully monitoring the price movements, because that affects my finances," said Kubota, who owns retail and manufacturer stocks. "But I didn't expect the Nikkei to fall this much."
Among the day's biggest losers, Toyota Motor Corp. plunged almost 12 percent to 3,280 yen on media reports that Japan's top automaker's operating profit would fall 40 percent this fiscal year through March due to sluggish demand in the U.S. market.