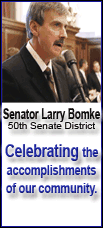 Now that the apartment complex has no ties to the government, Windemere no longer has to follow any income guidelines, and the housing is available to anyone wishing to live in the apartment complex.

Carla Anderson, manager of the complex for the past five years, explained that nothing at the apartments will change except for the income restrictions. "We will still keep our same rental prices for the apartments," she said. "No one is being asked to leave, and everyone's lease is still good."

Anderson mentioned that it was at times frustrating when a family wanted to rent an apartment, but because they made too much money -- sometimes just mere dollars over the restrictions -- Windemere could not help them.

"These are tough times, and people with good jobs might be in a bind financially. Now they can use us as a transitioning phase in their lives until they get back on their feet and let their finances heal a bit," Anderson said.
In the past five years the complex has undergone marked improvements. Not only are all apartments cleaned and completely painted between tenants, but now new lighting and plumbing fixtures are added as needed. Old rugs are removed and replaced with wood laminate flooring. Any cabinetry, appliances, or doors and windows that aren't in excellent condition are also fixed or replaced before the new renter moves in.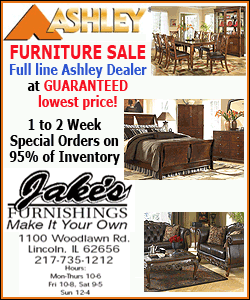 Anderson stressed that apartment rental rates were not going to be raised anytime soon, and she noted that the current rate structure is an area leader for low-cost, affordable housing. "One-bedroom apartments rent for $288 a month, two bedrooms for $330, and three bedrooms rent for only $364 a month," she said. "There is an additional charge of $20 per month for the units that have central air."
The apartments also have a full-time maintenance man, Joe Grimes, who lives at the complex and is readily available in an emergency. Grimes noted that very few changes in maintenance procedures would occur now that the complex is no longer under government regulations. "A lot of their requirements and procedures for maintaining apartments are good ones, and we won't change any of those. They are good guidelines to follow," Grimes said.
Even when Anderson is not available, tenant applications are available to pick up from a handy box at the office. People interested in discussing the possibility of renting at the complex can call her at 735-3646.
Windemere Estates is owned by the Nagel Group out of Lake Forest.
[By MIKE FAK]