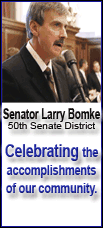 "Is it true that pot is not addicting? i heard rumors it wasn't?" asked x45 of Sanborn Regional High School in New Hampshire. "Yes. Long-term marijuana use leads to addiction in some people. That is, they cannot control their urges to seek out and use marijuana, even though it negatively affects their family relationships, school performance, and recreational activities," came the answer.
"Can you inherit addiction?" asked Hajira 6 of South County Secondary School in Virginia.
"The short answer is yes," answered one of the researchers from the National Institute on Drug Abuse. "The long answer is that genes play only part of the role in addiction." He added that the environment -- such as having drugs around the house or hanging out with friends who do drugs -- also plays a role.
By noon, about 6,000 questions had come in for NIDA's second-ever Drug Facts Chat Day. Because the questions vastly outnumber the researchers, the responses were not immediate, but many came in within the hour so that students could check back in before the end of the school day.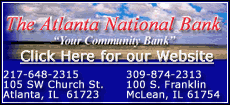 Joseph Frascella, a NIDA researcher, got many of the questions about drugs' effects on the brain. Some called for fairly scientific answers. Others for more of a personal touch, such as the one from a teenage girl who recounted her experiences with depression and her past use of marijuana. She wanted confirmation that she was doing the right thing by not smoking pot anymore. Frascella assured her that she was.
"The sophistication of some of the questions suggests that they're pretty knowledgeable about drugs," Frascella said.
Michelle Ngwafon, an 11th grader at Rockville High School asked how long it takes for date rape drugs to take effect. She knew someone who had been given such a drug but was not raped, she said.
"Date rape is unwanted sexual contact from someone you know, may have just met, and/or thought you could trust," researchers said in responding to her query. "A number of drugs have been used in date rape because they can become slipped in someone's drink and have no taste or smell. These include ketamine, rohypnol and gamma hydroxybutyrate (GHB). These drugs can sedate a person and make them forget what happens to them."
Ngwafon said the chat room was a good idea that might help some kids who haven't tried drugs, but she was doubtful it would change the habits of those already involved.
"The people who already do drugs, I think they already know the side effects and they just don't care," she said.