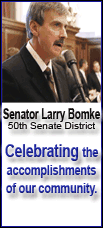 The Bengals signed Blackstock as a free agent from Arizona in the offseason. He has played in all five games, including one start, and has four tackles. The fourth-year veteran said in a statement that one of his nutritional supplements contained an ingredient banned by the league.
"I've apologized to my coaches and teammates for an unfortunate mistake," Blackstock said. "I did not intentionally violate the policy, but I know it's my responsibility to use only approved nutritional supplements, and I didn't realize I was taking an over-the-counter product that included a banned substance."
The Bengals also re-signed running back Kenny Watson, who was released on Saturday when they needed to open a roster spot for receiver Chris Henry. The troubled receiver returned from a four-game suspension for misconduct and played in a 31-22 loss at Dallas, where he didn't have a pass thrown his way.
Watson carried seven times for 32 yards in the first four games, when he was Chris Perry's backup. His return gives the Bengals three tailbacks, including Cedric Benson, who was signed last week as a free agent.
Cincinnati also added rookie cornerback Simeon Castille to their practice squad on Tuesday. Castille, an undrafted free agent from Alabama, played in the first four games and was waived last Friday.