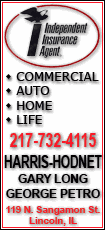 That's kind of how Sarah Palin sees it, too.
"I know that earlier some of the experts this year were kind of tough on the Rays. I've been there," the Republican vice presidential candidate said Monday during a speech in Clearwater, Fla. "But what a difference a season can make, and now the Rays, in the playoffs for the first time ever."
Even before their rise to prominence, the Rays were plenty feisty. They've scuffled with the Red Sox at least a half-dozen times this decade, punctuated by a wild brawl at Fenway Park in June that resulted in eight players getting suspended.
"You know, we've had some good battles with them all year," Boston pitcher Jon Lester said.
Other matchups in the majors get more attention, be it Yankees-Red Sox or Cubs-Cardinals or Dodgers-Giants. But there is no baseball rivalry that's more spirited than Tampa Bay-Boston.
Funny, know who was often in the middle -- somehow -- of those slugfests?
Manny Ramirez.
Yep, the same slugger who's now the main man in the NL championship series between the Los Angeles Dodgers and Philadelphia Phillies.
Ramirez, manager Joe Torre and the Dodgers open the best-of-seven set Thursday night at Citizens Bank Park.
Traded from Boston to Los Angeles on July 31, Ramirez reprised his role as a one-man October wrecking crew in the first-round sweep of the Chicago Cubs. The 2004 World Series MVP went 5-for-10 with two home runs and four walks.
"He could fight a bear with a stick and win," praised Phillies broadcaster Gary Matthews, MVP of the 1983 NLCS when Philadelphia beat the Dodgers.
Coming off their victory over wild-card Milwaukee in the opening round, the Phillies are aiming for their first championship since 1980. Torre, no stranger to the postseason, is hoping to lead Los Angeles to its first title since 1988.
The defending champion Red Sox and the Rays begin Friday night at Tropicana Field. James Shields is likely to start Game 1 for Tampa Bay -- he hit Coco Crisp with a pitch on June 5, triggering the bench-clearing fracas in Boston.
Shields and four other Rays were suspended, while Lester and two other Red Sox players were penalized. A day after the fight, Tampa Bay manager Joe Maddon hardly backed down.
"I want to be very clear: I defend everything our guys did," he said then. "I feel actually proud of the way we handled the situation that was presented."
Before the season began, Maddon's team showed it would not be intimidated. Twice it got into scrapes with the Yankees in spring training -- back when they were 200-1 underdogs to win the World Series.
The trouble between Tampa Bay and Boston dates to 2000, when Pedro Martinez hit Gerald Williams with his first pitch of the game. Williams rushed the mound, a brouhaha ensued and a slew of players were suspended.
In 2002, 2004 and 2005, Tampa Bay and the Red Sox tangled after pitches either hit or were thrown near Ramirez. After the last of those three scraps, Schilling said then-Devil Rays manager Lou Piniella was trying to turn his team into "a bunch of tough guys."