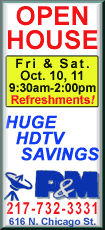 Bonds was questioned by a young patient about potentially returning to baseball.
"I had fun," Bonds said. "But I like my freedom."
Bonds has donated time and money to the program, hosting golf tournaments and visiting patients and their families. He passed out autographed baseball cards of himself and politely chatted with several patients, many confined to wheelchairs.
"We all go through adversities and tragedies," Bonds told the crowd, which greeted him with a standing ovation. "It takes every one of us to stick together to make all of our children's times as precious as we can."
The tree lighting ceremony is scheduled for Nov. 28.
Bonds pleaded not guilty to 14 counts of making false declarations to a federal grand jury and one count of obstruction of justice, and his trial is scheduled to start March 2. Bonds is accused of lying when he said he never knowingly used performance-enhancing drugs during 2003 grand jury testimony.
The 44-year-old Bonds hit 762 homers, seven more than the previous record set by Hank Aaron.
New Giants managing partner Bill Neukom said Tuesday the team hasn't decided whether to erect a statue in the slugger's honor as it has done for Hall of Famers Willie Mays, Willie McCovey, Juan Marichal and most recently Orlando Cepeda.