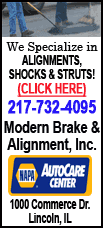 Carpentier was likely being let go at the end of this season, anyway. GEM had already hired Reed Sorenson to take over the car next season, and Carpentier's return was dependent on the team finding sponsorship for a fourth entry.
But his release was fast-tracked after Carpentier failed to qualify for last weekend's race at Talladega Superspeedway. Carpentier later wrote on his personal Web site that he argued after qualifying with team director Mike Shiplett, who blamed him for failing to qualifying in a dispute that several others witnessed.
"I think it's a complete lack of respect," Carpentier wrote. "I never was shy to take the blame when I thought it was my fault, but here, everybody knows that it's like driving in a straight line. The driver just has to keep the steering wheel straight. He should have taken a time out and calmed down before he spoke."
The No. 10 is outside the top 35 in points, and GEM vice president Mark McArdle indicated the team did not think Carpentier could get it inside the coveted mark before the end of the season. The top 35 in the standings at the end of this year are guaranteed a spot in the season-opening Daytona 500.
"We certainly appreciate all the effort that Patrick Carpentier made for us this year," McArdle said. "But, our job is to put ourselves in a position to win races plus we're striving to get the No. 10 into the top 35 in points. We feel A.J. gives us the best chance to do both."
Carpentier has made 24 of 30 races this season. He earned one pole, and his best finish was 14th at the July race in Daytona.