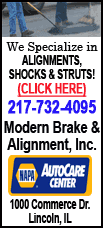 The 15 games on TBS averaged a 2.8 rating, the network said Tuesday. That's down 26 percent from a 3.8 for 13 games in 2007.
The absence of the New York Yankees, with their large market and national appeal, hurt. Their four-game division series with the Cleveland Indians last year averaged a 5.2 rating.
But this season's matchups still featured several big-market teams: both clubs from Los Angeles and Chicago, as well as Boston and Philadelphia.
Thursday's Dodgers-Cubs game also went up against the much-watched vice presidential debate.