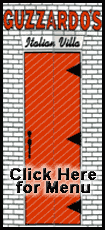 One young fan held a sign that read: "Welcome to the show No. 52."
Except for two summer league games after he was drafted, Oden hasn't played much since he averaged 15.7 points and 9.6 rebounds in his lone season at Ohio State. He led the Buckeyes to the national championship game, scoring 25 points and grabbing 12 rebounds in the loss to Florida.
Oden won the opening jump over Sacramento's Mikki Moore. His dunk, two minutes into the game, was Portland's first basket.
Oden wowed the near-sellout crowd with another couple of dunks in the second quarter. Fans booed when he was called for a foul.
Both teams gave their reserves plenty of work, as usual in the preseason, but also because of injuries.
The Kings, who traded veteran Ron Artest to Houston in August, were without Kevin Martin, who has tendinitis in his right quadriceps, and Brad Miller, who strained his right quadriceps on Friday.
The Blazers were without point guard Steve Blake, who has a sore left hamstring.