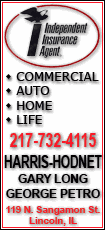 Dunleavy said Baylor had decided to resign after spending 22 years as an executive with the team.
"We greatly appreciate Elgin's efforts during his time with the Clippers, and we wish him the very best," Clippers owner and chairman of the board Donald T. Sterling said in a statement issued Tuesday.
The 74-year-old Baylor became vice president of basketball operations with the Clippers in 1986 after an outstanding 14-year playing career with the Lakers and a brief stint as coach of the New Orleans Jazz.
He was inducted into the Basketball Hall of Fame in 1976, chosen as one of the NBA's 50 greatest players during the league's 50th anniversary celebration in 1997, and named the NBA executive of the year following the 2005-06 season.
The Clippers have been one of the NBA's least successful franchises over the years, but they beat Denver in the first round of the playoffs following the 2005-06 season and extended the Phoenix Suns to a seventh game in the second round before being eliminated.
The Clippers also announced that Neil Oshley, the team's director of player personnel, will be elevated to the position of assistant general manager.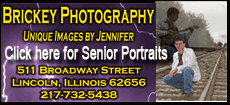 "In Mike and Neil, we're fortunate to already have talented people in place to make this transition a seamless one," Clippers president Andy Roeser said. "Going forward, we have high expectations for our team. From a basketball standpoint, these are the people we're counting on to make those expectations a reality."
Dunleavy, about to start his sixth season as coach of the Clippers, has manned dual roles before; he was the coach and vice president of basketball operations with the Milwaukee Bucks from 1992-96.
"About a week or 10 days ago, I was approached by the team about being named the general manager," Dunleavy told The Associated Press. "The sense was there was a chance that Elgin might resign. Basically, they were trying to figure it out as soon as possible. They had made Elgin a couple different offers about going forward, and he had until Monday to make a decision on it.
"Today, Andy Roeser came to me and said they were going to go forward with this, that Elgin had resigned, and they were going to name me the general manager and Neil Oshley the assistant general manager."
The Clippers were eliminated from playoff contention on the final day of the 2006-07 season, finishing with a 40-42 record.