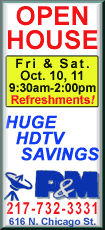 Houston led 71-70 after three quarters, and Artest and Yao were done for the night. Artest played 24 minutes and Yao played just over 22.
Rudy Gay scored 14 for the Grizzlies and had a pair of highlight-reel dunks in the fourth quarter. Hakim Warrick led Memphis with 15, including a dunk that tied it at 92.
Artest got the loudest ovation of the night when he was introduced with the starting lineup. He deflected a pass and made a steal on the Grizzlies' first possession, but missed his first shot as a Rocket, a 3-point try from the top of the key. He sank a 3-pointer from the same spot a minute later.
Gay scored five points, including a driving dunk past Yao, to help Memphis build an early lead. Artest scored seven points, including another 3-pointer, during a 9-0 run that put the Rockets up 18-13.
Yao had a quiet start and came out with 1:44 left in the quarter. He had five rebounds, but only two points, in 10 minutes before he was replaced by Landry.
Artest also sat out the second quarter. Brent Barry, the Rockets' other big offseason acquisition, hit a 3-pointer with 10:12 left in the first half to tie the game at 27-all.
Adelman only used reserves in the second quarter and Houston took a 46-43 halftime lead. Warrick had nine points and O.J. Mayo had eight for Memphis in the first half.
Yao and Artest were back for the start of the third quarter.