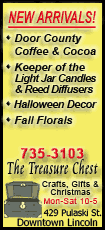 James, who won an Olympic gold medal this summer at the Beijing Games, missed his only three shots from the field, made one free throw and added two rebounds and two assists.
The wear and tear on James is a major concern for the Cavaliers. He has had little time away from the floor since last season ended because of his commitment to USA Basketball. Brown intends to reduce James' playing time -- the 23-year-old has been among the league leaders in minutes played throughout his career -- with the idea of keeping him as fresh as possible for the grinding, 82-game schedule and playoffs.
Toronto's Jermaine O'Neal, acquired from Indiana in a July trade, scored 11 points in his Raptors debut. O'Neal missed 40 games last season because of lingering knee problems and dropped weight over the summer to ease the pressure on his joints.
Will Solomon scored 17 points, Andrea Bargnani 15 and Kris Humphries 14 for the Raptors, who didn't attempt a 3-pointer in the first half but dropped six from long range after halftime.
Toronto's reserves outplayed Cleveland's during the second half, when the Raptors outscored the Cavs 57-37.
Zydrunas Ilgauskas scored 16 points and Williams, acquired in an August trade from Milwaukee, added 12 points, four assists and three rebounds in 26 minutes. The Cavs have craved a point guard for years and feel Williams can fill that void while giving James someone to share the scoring load.
When he had the chance, Williams pushed the ball up the floor and he wasn't shy about directing his teammates.
"Other side, Sasha," he hollered when Cavs forward Sasha Pavlovic was slow to react to a called play.
Brown has tried to cut James' minutes before. However, it's been tough to get him rest in games the Cavs needed to win. James averaged 40.4 minutes per game last season, nearly a half-minute less than in 2006-07. His minutes-per-game average has dropped the past three years, but except for his rookie year (39.5), James has averaged more than 40 minutes per game each season.
Ideally, Brown would like to limit James to 38 this season.