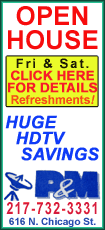 Inventions are often referred to by their patented name. For example, an ink-dispensing device is commonly known as a pen. An apparatus that reveals the direction of a traveler is commonly known as a map, and so on. We could go through a few more examples, but you get the point.

Whitcomb Judson's invention was known as a clasp locker. When he co-founded a company to manufacture these clasp lockers, he named it the Universal Fastener Co. and introduced the device at the 1893 World's Fair in Chicago.

What is a clasp locker?

It had a row of hook-and-eye fasteners that were fastened by a slide. They were originally designed to make it easier to tie one's boots or shoes. Back in 1893, regular shoelaces weren't in use yet, and these clasp lockers became known as zippers.

But it wasn't until 16 years after Whitcomb Judson -- the father of the zipper -- died that they became known as zippers. In fact, it wasn't even Whitcomb Judson who invented the zipper that we use today.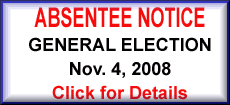 Judson's version never quite made it off the ground. His clasp lockers would either jam or come undone.
One of his employees, an engineer named Gideon Sundbach, improved upon Whitcomb's version. Sundbach used interlocking metal teeth instead of hooks. They weren't perfect, though, as they would rust when washed.
The invention didn't really catch on until the Army started using them during World War I, and later B.F. Goodrich ordered a large quantity for the rubber boots that they manufactured in 1923. It took only a few more years before zippers were commonly used in clothing.
Who named it the "zipper?"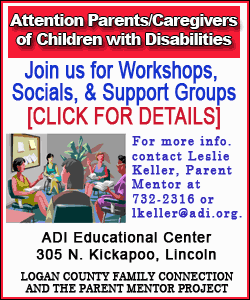 Someone at B.F. Goodrich gave it the name. Depending on which story you want to believe, either an executive was zipping up a pair of boots one day when he said, "Let's zip 'er up," or it was named after the sound that it made when it was zipped. Either way, the zipper name was born.
If you look at any of your zippers, you will probably see the letters "YKK." These letters are the initials of the Japanese company that makes nearly all of the zippers in use today.
But wait -- there's more.
Whitcomb Judson died in 1909, so he wasn't able to see the clasp lockers become known as zippers. While he never made much money from his zipper, he did patent an automobile product that produced millions of dollars in royalties -- for his son.
And just as Gideon Sundbach improved upon Whitcomb Judson's version of the zipper, Whitcomb Judson had earlier improved upon someone else's version of the zipper. His name?
Elias Howe, who was granted the first patent for an "automatic, continuous clothing closure" in 1851.
If his name sounds familiar to you, it's because it was Elias Howe -- and not Isaac Singer -- who invented another well-known item: the sewing machine! Howe patented it in 1847.
[By PAUL NIEMANN]
Paul Niemann's column is syndicated to more than 70 newspapers. He is the author of the "Invention Mysteries" series of books. He can be reached at niemann7@aol.com.
Copyright Paul Niemann 2008
(Other columns)