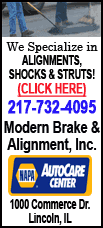 Asian were steady to higher and European markets rose. Dow Jones industrial average futures were up 178 points ahead of the opening bell in New York.
There was hope by investors that perhaps Wall Street is getting closer to finding a bottom after the worst five-day rout since 1987. On Wednesday, the Dow gave up 189 points to close at 9,258.10 -- and is now down about 35 percent from its high of 14,164.53 reached exactly one year ago.
While rate cuts can take up to a year to work its way through the economy, there was some positive signs Thursday that corporate earnings might come in better than expected. IBM, a Dow component, posted third-quarter results that beat forecasts and reaffirmed its full-year earnings guidance.
There might also be a bit more hope in the market on a report that the Bush administration is mulling a plan to stabilize hobbled U.S. banks. The government is considering taking ownership stakes in certain U.S. banks as an option for dealing with a severe global credit crisis.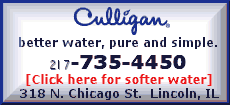 Britain rolled out a similar plan, though no U.K. bank has received any investments. In Iceland, the government now has control of three of the country's major banks as it struggles to contain the panic.
Late Wednesday, the U.S. government has already come to the rescue of American International Group Inc. The Fed said late Wednesday that it will lend $37.8 billion to the insurer, which is on top of an $85 billion loan AIG received last month.
Stock futures held an uneasy advance on Thursday, though early signs that the market will move higher has often been erased with trading extremely volatile during the past few weeks. Two hours ahead of the open, Dow futures rose 178, or 1.89 percent, to 9,379. Standard & Poor's 500 composite futures added 13.50, or 1.38 percent, to 994.90, and Nasdaq-100 futures added 29.25, or 2.22 percent, to 1,349.25.