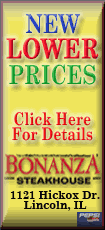 OPEC's decision last month to cut production by 520,000 barrels a day failed to halt oil's slide.
"I think OPEC will definitely start to talk the market up," said Gerard Rigby, an energy analyst with Fuel First Consulting in Sydney. "They'll try to keep their members to their quotas. Then if prices fall below $80, they may cut production."
Light, sweet crude for November delivery was up by 28 cents at $89.23 a barrel in electronic trading on the New York Mercantile Exchange by noon in Europe. The contract overnight fell $1.11 to settle at $88.95.
The U.S. Federal Reserve, along with central banks in Europe and China cut interest rates Wednesday in a bid to jump-start lending. But markets in the U.S. and Europe sank in response. The Dow Jones industrial average lost another 2 percent, and the index has shed more than a third of its value since its all-time high set one year ago Thursday.
"Traders are expecting the world to move toward recession, with the U.S. and Europe especially a concern," said Rigby. "Based on the short-term trend, you could see prices approaching $80 next week."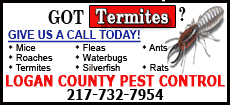 Weighing on prices was evidence of falling demand in the U.S, where crude inventories jumped by 8.1 million barrels last week while gasoline stocks surged 7.2 million barrels, the Energy Information Administration said Wednesday in its weekly inventory report.
Both increases far exceeded expectations, reflecting both persistently weak demand and a recovery of Gulf Coast energy output following shutdowns prompted by Hurricane Ike last month.
"Overall demand for oil fell for a fifth straight week and year-on-year demand fell for a 24th straight week" this year, noted trader and analyst Stephen Schork in his Schork Report. "In fact last week demand ... fell to the lowest level since the week following the 9/11/2001 attacks."