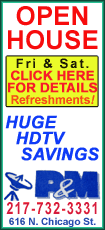 The authority said the action was necessary to ensure the "continued orderly operation of domestic banking and the safety of domestic deposits." Kaupthing would be open for business as usual on Thursday and the bank's domestic deposits are guaranteed under Icelandic law, it added.
The government has already seized the controls of Landsbanki and Glitnir banks -- which are both now in receivership -- after Prime Minister Geir H. Haarde warned that the country was at risk of "national bankruptcy."
The three banks are being blamed for the financial catastrophe facing Iceland.
A stock market boom in the mid-1990s supported the rapid growth of the country's banking sector, which now dwarfs the rest of the economy with assets at nine times annual gross domestic product of $19 billion.
The newly wealthy banking sector provided financing for a number of business deals across Europe -- Kaupthing alone has racked up debts of more than $5.25 billion in five years to help fund British deals.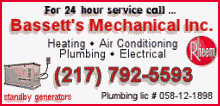 When liquidity markets dried up around the world, they struggled to refinance those heavy debts.
Haarde said on Wednesday that the banking sector had "become too big" as he acknowledged that it will take the nation of just 320,000 people several years to recover from the crisis.
Iceland's troubles have caused ripples across Europe, where many people have accounts in subsidiaries of the three banks.
Glitnir, the country's third largest bank, said on Thursday that it had received liquidity support from the Norwegian Banks' Guarantee Fund of $820,000 for its Norwegian unit. The sale of the unit had begun, it added.
Glitnir said it had approached the Norwegian Financial Supervisory Authority for help and that the result was a "good solution for our customers, our employees and the Norwegian financial market."