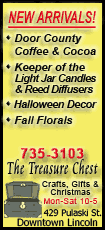 IBM's profit per share beat Wall Street's forecast by 4 cents and the company reaffirmed its full-year earnings guidance. Both were strong signs that IBM's core businesses are holding up well despite the deteriorating U.S. economy.
Sales were short of analysts' estimates by more than $1 billion, but the average estimate likely would have been lower by the planned Oct. 16 announcement because many analysts had started cutting their forecasts.
After running up steadily the first half of the year, IBM shares started sliding this summer and dropped off precipitously in the last week on fears about its heavy exposure to the crippled financial services sector, which makes up nearly 30 percent of its business.
IBM's stock was down 31 percent since July. After the unexpected announcement Wednesday, it gained $5.35, or 5.9 percent, to $95.90 in after-hours trading, having closed down $5.10, 5.3 percent, at $90.55 during the regular trading session.
IBM said after the market closed Wednesday that it earned $2.05 per share in the July-September period, four pennies higher than the average estimate of analysts polled by Thomson Reuters. Net income for the period was $2.8 billion, an increase of 20 percent over the same period last year.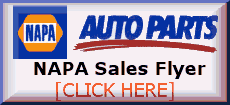 Sales increased 5 percent to $25.3 billion but fell short of Wall Street's expectations. Excluding the effects of currency fluctuations, IBM's sales increased 2 percent.
Analysts were expecting sales of $26.5 billion, but analysts had started lowering their estimates ahead of the unexpected announcement Wednesday. They cited the economy and a strengthening U.S. dollar as reasons for cutting their forecasts.
A strengthening dollar makes deals done in other currencies worth less when IBM accounts for the sales, which is done in dollars.