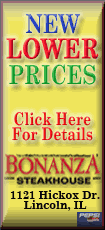 "We've been keeping the lines of communication open since the strike, and we've agreed to pursue additional talks through a federal mediator," company spokesman Tim Healy said. "We're interested in exploring whether there's a path forward to resolve the strike."
The International Association of Machinists, which represents about 27,000 workers in Washington, Oregon and Kansas, walked out after rejecting a contract offer over concerns about job security, pay, health care and retirement benefits. The electricians, mechanics, painters and other hourly workers represented by the union assemble Boeing commercial jets.
"We hope this meeting marks a major step forward," the union said in a statement to its members. It urged them to "stay strong on the picket lines. That's how we're going to secure a contract that will settle this strike."
On Monday, an analyst said the strike is expected to cost Boeing about 21 aircraft deliveries and up to 15 cents per share in earnings for every two weeks it continues.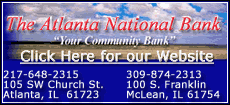 Boeing reported last week that deliveries are way off, largely due to the strike. The company delivered 84 737s, 747s, 767s and 777s in the third quarter, down from a pre-strike forecast of 119 planes.
Boeing's commercial airplane operations, based in the Seattle area, have led a resurgence by the company over the past two years amid heavy orders for the much-awaited and increasingly delayed 787 jetliner. Even before the walkout, Boeing was scrambling to meet a revised schedule to begin test flights of the new plane late this year. That timetable has now become virtually impossible to meet.
The agreement to resume talks followed a meeting in Everett, north of Seattle, between lead negotiators for Boeing and the machinists.