New wood-burning electricity plants are again being proposed from Massachusetts to New Mexico as the nation finds itself in a third energy shock.
Using wood for electric power generation grew rapidly during the energy crises of the 1970s and 1980s, but fell away when the price of coal and fossil fuels dropped.
Wood as a power source garnered renewed interest as commodity prices spiked.
That developers are again looking to forests for fuel has many worried.
"We don't want to mine our forest for energy," said Bryan Bird, of WildEarth Guardians, a Santa Fe, N.M. environmental group.
There were 196 wood burning electricity plants in the United States as of January 2007, including 72 with 40 megawatt capacity or larger, according to the Department of Energy. The bulk of today's wood power comes from plants that mainly serve the onsite lumber or paper mills that supply their fuel.
Developers say they wouldn't need to cut down trees to power plants because there is a surplus of wood currently available.
Many proposed plants plan to use wood left over by routine activities such utility line clearing or from existing timber companies. Wood is also found on forest floors.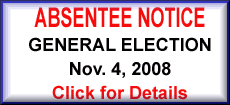 "There is a tremendous resource," said Neil Rossmeissl, a technology manager at the Department of Energy.
That there is no downside to the use of wood as fuel is disputed by Bird and other environmentalists.
"A forest doesn't waste anything," he said. "That's the next generation of soil and nutrients in a forest ecosystem."
Last month, Duke Energy Corp., one of the nation's largest electric power companies, and the French nuclear engineering company Areva announced plans to build up to 12 wood-electricity plants with roughly 50 megawatt capacity on the Eastern Seaboard in the next six years. (A one megawatt plant can supply up to 1,000 homes with power).
At least another eight wood-burning electricity plants of 40 megawatt capacity or larger have been proposed around the country, according to New Energy Finance, which provides information to investors in renewable energy markets.