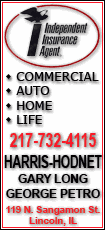 A year ago Thursday, Wall Street was celebrating the fifth anniversary of a bull market that had created $10 trillion in shareholder wealth since 2002. The Dow Jones industrial average and the Standard & Poor's 500 index hit all-time highs on Oct. 9, 2007.
A headline in USA Today captured the prevailing sentiment: "Market's run could keep going for a while."
In fact, the party was over. The subprime mortgage problem that was laid bare by a decline in home values developed into a much broader credit crisis that toppled giant banks and financial institutions.
Panicked investors have been fleeing from stocks. The S&P is down 37 percent from its peak of 1,565 a year ago, closing at 985 on Wednesday, and the Dow has tumbled 35 percent from 14,164 to 9,258.
Most experts don't see a recovery until there's greater stability in the housing market, banks are lending freely and employment improves.
Unlike other periods that saw precipitous drops, this one is rooted in foundering credit markets. That makes predictions more difficult than if the plunge were based on company profits or stocks alone.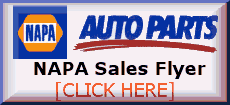 "When you have an environment like this where the crisis is so deeply rooted from the credit standpoint, it adds an extra layer of ambiguity and ultimately of uncertainty," said Mark Freeman, portfolio manager for Westwood Holdings Group Inc. "That is what the markets are struggling with."
No turnaround is seen before 2009 or later. And there is a wide divergence of opinion on the future of this bear market, which feels unlike any other because of the $700 billion federal bailout and the collapse of investment banks.
Even with the Federal Reserve and other major central banks around the world slashing interest rates Wednesday, experts were hesitant to call a bottom.
"Technical indicators tell us that we're overdue for at least a short-term bounce," said Liz Ann Sonders, chief investment strategist for San Francisco-based brokerage Charles Schwab Corp. "That doesn't tell us that the bear market is necessarily over."
This bear market -- a term often defined as a prolonged drop in stock prices of 20 percent or more -- already is harsher than most of the 10 bear markets since the 1930s. Those markets have lasted an average of about 16 months from peak to trough, with average stock losses of 31 percent, based on S&P data.
Since the record 83 percent plunge in 1929-32, the current market is exceeded only by the drops of 49 percent in 2000-02 during the tech stock implosion and 48 percent in 1973-74 during a recession and energy crisis.
The magnitude of this decline is close to that of the dot-com collapse earlier this decade, but this time, it's not just retirement accounts and stock portfolios that are being hurt. Increasingly, the availability of loans and credit is drying up, too.
Rob Arnott, chairman of Research Affiliates LLC in Newport Beach, Calif., thinks the big difference this time is that Americans are feeling increasing pain apart from the stock market.