The arrangement will help AIG secure funds on an as-needed basis, the New York-based insurer said in a statement.
As of Monday, about $37.2 billion of securities were available for loans under AIG's securities lending program.
On the brink of failure last month, AIG was bailed out when the government offered it an $85 billion loan during the ongoing credit crisis that saw Lehman Brothers Holdings Inc. file for bankruptcy protection and the sale of Merrill Lynch & Co. to Bank of America Corp. In return for the two-year loan, the government received warrants to purchase up to 79.9 percent of AIG.
As of Sept. 30, AIG had drawn $61 billion on the credit facility, of which about $54 billion has gone toward its securities lending and AIG's financial products area. The rest of the money has been for other liquidity needs amid an "unprecedented" freezing of credit markets, Chief Executive Edward Liddy said last week.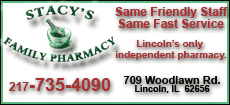 Last week, AIG said it would sell off a number of business units to pay off its massive government loan. The company didn't specifically disclose all the assets it would sell or the expected prices from the sales. However, the New York-based insurer said it plans to retain its U.S. property and casualty and foreign general insurance businesses, and also plans to retain an ownership interest in its foreign life insurance operations.
The deal for the additional Fed loan comes as AIG has been castigated by lawmakers and the White House for spending hundreds of thousands of dollars on a posh California retreat just days after getting the federal bailout.
Lawmakers investigating AIG's meltdown said they were enraged that executives of AIG's main U.S. life insurance subsidiary spent $440,000 on the retreat, complete with spa treatments, banquets and golf outings. White House press secretary Dana Perino on Wednesday called the event "despicable."