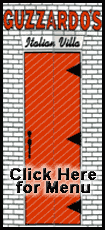 "European equity markets have bounced back this morning, and in that regard there is some sense of normality returning but money markets remain frozen," said Neil Mackinnon, chief economist at ECU Group.
By mid-morning London time, Germany's DAX was 136.99 points, or 2.7 percent, higher at 5,150.61, while France's CAC-40 was up 110.85 points, or 3.2 percent, at 3,607.74. The FTSE 100 index of leading British shares was also 136.90, or 3.1 percent, higher at 4,503.59.
Britain's benchmark index was helped higher by a positive reaction to the British government's rescue package, with shares in the two most troubled banking stocks gaining plenty of ground. HBOS PLC stock was up 36 percent, while Royal Bank of Scotland added 18 percent.
The goverment pledged some 50 billion pounds to buy stakes in the country's major banks, as well as underpinning bank finances by a further 450 billion pounds ($778 billion).
"We are seeing a rally in British financials from the lows seen yesterday but there is still an unfolding economic crisis in the background," said ECU Group's Mackinnon.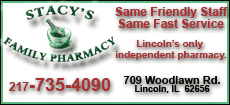 It wasn't just British banking stocks doing well today. In Germany, Hypo Real Estate Holding AG, which has received a government-sponsored rescue, was up more than 12 percent, Commerzbank AG bounced more than 9 percent and Deutsche Bank AG was nearly 6 percent higher.
And the news that the governments of France, Belgium and Luxembourg will give struggling lender Dexia SA a yearlong guarantee on its new loans and deposits, sent the company's shares soaring by 18 percent.
No one in the markets though is willing to call an end to the turmoil that has gripped stock markets over the last few days, until banks start lending to each other and money market rates decline and spreads narrow.
"There's so much uncertainty as to what happens next and such a great reliance on seeing those interbank rates come down that until we see any real progress here, normality in equity markets does still seem to be some way off," said Matt Buckland, a dealer at CMC Markets.
The pressures will remain for some time, according to U.S. Treasury Secretary Hank Paulson, who warned that further banks in the world's largest economy will fail despite the $700 billion bailout package agreed by U.S. lawmakers just last week.