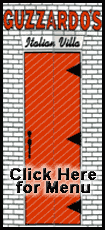 It's a scene that has been repeated throughout the United States: Clovis, N.M. Nevada, Mo. Hartsburg, Ill. Lamoni, Iowa. Evansville, Wis. Greybull, Wyo. Rock Port, Mo. Belle Fourche, S.D. All were supposed to have biofuels plants operating or under construction by now. None do.
This week, another ethanol plant, in Pratt, Kan., declared bankruptcy. Prospects for another in San Pierre, Ind., have grown dim.
Hopes ran high in many small towns amid an explosive interest in biofuels and a rush to build large plants. Unseen by planners, however, was the coming spike in crop prices and a financial meltdown unlike any that America has seen since the Great Depression.
Wall Street has been reshaped, banks have vanished and with them, the money to hold over nascent projects like the Great River Soy plant.
An Iowa ethanol company said last week that with money drying up, it had scrapped plans for a 110 million gallon ethanol plant in the state capital.
In Missouri alone, more than a dozen ethanol and biodiesel companies sought state regulatory approval in 2006 to recruit investors for projects in South Dakota, Nebraska, Minnesota, Illinois, Indiana and Iowa. Two years later, as many companies have failed or stalled as have finished their projects.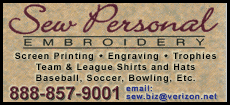 "The market just exploded and got so crowded," said Kerry Rose, the president of Ozark Ethanol, which has abandoned plans for plant near the Kansas border.
"We had been working on it for going on three years, and then, dozens of people were popping up everywhere and everyone wanted a plant," he said. "Things were just too good for a time."
Investors watched as profits rolled in at biofuel plants in 2005, when hurricanes Katrina and Rita cut off gasoline supplies and prices jumped.
"It was a perfect storm of opportunity for the ethanol industry, and a perfect combination of every single element that they have counted on turning against them," said David Swenson, a researcher at Iowa State University. "The infrastructure isn't there and wholesale patriotic demand for ethanol didn't materialize."
There were ominous signs for the industry even before the Wall Street meltdown.
By 2007, corn and soybean prices charged upward, cutting into the profit margin for biofuels and leaving some plants without enough cash to operate.
Plant operators in Lilbourn said doubling soybean prices wiped out cash reserves just as the first batch of biofuel was produced.
"We couldn't see where it would ever pay off," said Don King, the president of Great River Soy's board of directors.