Lincoln College instructor and board members to receive state's top honor

Send a link to a friend
[October 08, 2008] A Lincoln College instructor and two trustees are being recognized by Gov. Rod Blagojevich for their continued support of preserving the memory of Abraham Lincoln.
Ron Keller, Lincoln College Museum curator and instructor of history, along with board members Louise Taper of California and Daniel Weinberg of Chicago, will be recognized as 2009 Lincoln Bicentennial Laureates and will receive a special Abraham Lincoln Bicentennial edition of The Order of Lincoln, which is the highest honor that can be awarded by the state of Illinois. Only 30 individuals will be honored at a formal ceremony in Springfield in February.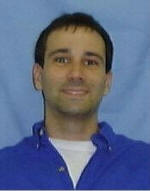 Keller said the honor is a little overwhelming. "The list of individuals are the top Lincoln collectors, historians and experts in the field. I am extremely honored to even be considered for this distinguished title," he said.
Taper became a member of the Lincoln College board of trustees in 2002. She is a well-known historian and collector of Lincoln artifacts. She served as a historical consultant for the television mini-series "Sandburg's Lincoln." She also co-authored the book "Right or Wrong, God Judge Me: The Writings of John Wilkes Booth," published by the University of Illinois Press.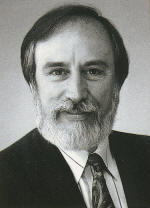 Weinberg joined the Lincoln College board of trustees in 2006. He is the owner of The Abraham Lincoln Book Shop in Chicago, which for the past 60 years has bought, sold, authenticated and appraised original autographs, books, photographs, artwork and ephemera related to Abraham Lincoln, the Civil War and American history. Weinberg is a director of the Lincoln Forum, the Abraham Lincoln Association and the Manuscript Society. He is on the executive board of the Professional Autograph Dealers Association and is a past president of the Civil War Round Table. He has helped build some of the major collections in the United States and gives lectures to numerous historical groups.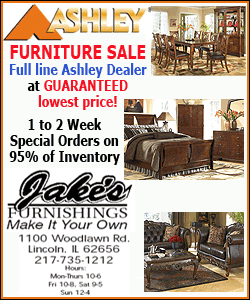 Lincoln College President John Hutchinson thought the recognition was well-deserved. "It is a distinct honor for Lincoln College to have among its faculty and trustees, individuals widely recognized for their scholarship, creativity and philanthropic efforts to keep the legacy of our 16th president alive," said Hutchinson.
The Lincoln Academy of Illinois will present The Order of Lincoln to these individuals during a formal ceremony on Feb. 7, 2009, at the Abraham Lincoln Presidential Museum in downtown Springfield. The ceremony precedes Abraham Lincoln's 200th birthday on Feb. 12, 2009.
[Text from file received from Lincoln College]